Missions
100
percent of the royalties from this book are being given to God; most of which will be used to help feed the hungry and build schools and orphanages in
Africa
and other impoverished countries in the name of Jesus Christ.
A21 EXISTS TO ABOLISH INJUSTICE IN THE 21ST CENTURY - They are a non-profit organization who believes that we can end human trafficking together. A21 prevents human trafficking through awareness and education. A21 protects victims of human trafficking through restoration programs. A21 pursues justice by prosecuting human traffickers.

A21 partners with people just like you to fight for freedom together.
Second Harvest Food Bank of East Tennessee - serves as a distribution center offering donated and purchased food items to over 500 non-profit organizations in an 18 county service area. Together, our network of hunger-relief organizations feed 165,000 hungry East Tennesseans with food from Second Harvest.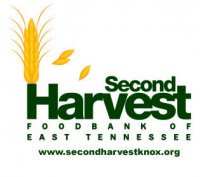 The Sparrows Nest Orphanage - is a non-profit organization that serves orphaned, abandoned, and neglected children in Latvia. Their work also includes help for families in crisis. Working with the entire family can be overwhelming but is incredibly important in bringing hope to families facing despair as a result of poverty, ignorance, and alcohol and /or drug addition.