Welcome
2013 Winner of The Christian Writers Award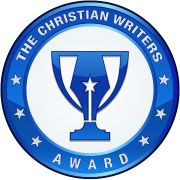 Do you find it difficult to relate the Bible to your life today or even struggle to believe? Do you strive to develop a closer relationship with Christ but find it hard to hear His voice and understand His plan for your life?
Donít Stop at the Gate: Living a Life of Childike Faith

tells the story of one womanís fight to develop a closer relationship with Christ during a trying time in her life. When author Tessa Gainesís husband was diagnosed with aplastic anemia, she and her family turned to God as they battled this life-threatening disease. The Word of God came alive in her life and rescued her and her family from worry and the negative forces of fear and doubt. Gaines shares her stories of how prayers transformed her circumstances and drew her closer to God than she ever imagined possible.
Drawing examples from the Bible, Donít Stop at the Gate: Living a Life of Childlike Faith reveals the power made available to believers through the Word of God and the connecting power of prayer. Discussion questions facilitate the use of the book in small groups. Whether read alone or as part of a discussion group, this book will challenge believers to dig deeper into the many mysteries of Godís Word and find its power in their lives.
Available at Amazon.com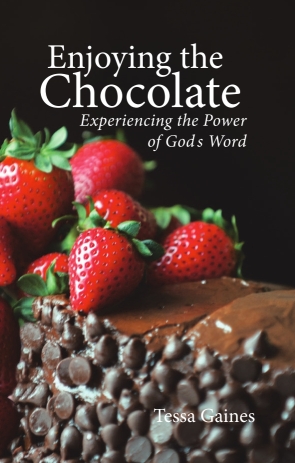 Do you struggle to make the connections between your challenging circumstances and Godís promises in the Bible? Do you believe angels exist and people still encounter them?
Enjoying the Chocolate tells stories of one womanís remarkable journey as she walks alongside her husband battling a rare bone marrow failure disease. Join author, Tessa Gaines, as she describes the encounters surrounding her husbandís relapse, treatments, and recovery of severe aplastic anemia. Share in her experiences as she tells what the Lord has done (Ps.118:17).
Whether read alone or used in a group study, this 45 day devotional will increase your faith and challenge you to taste and see how good God is (Ps. 34:8). Each dayís devotion includes a testimonial story interwoven with passages of Scripture, a personal reflection, and a Scripture filled prayer. Believers will find what God has for them each day is much better tasting than even the finest of chocolate.